Map
We are exited you would consider visit and worshiping with us!
The Mt. Zwingli congregation is truly welcoming.
Our Sunday worship service is Sunday 10 AM.
We serve open table Communion the first Sunday each month.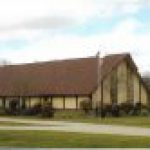 Mt Zwingli is located Northeast of Wadsworth and west of Copley. You can find our church at
2172 S. Medina Line Rd between Fixler/Minor Rd and Reimer Rd. You can't miss our digital sign.
Feel free to e-mail us or call 330-336-5533 if you would like directions
from where ever you are coming from.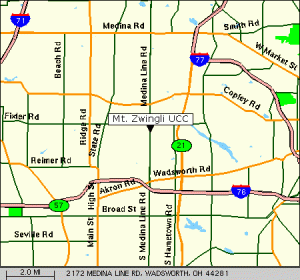 To get custom direction click below on View Larger Map.